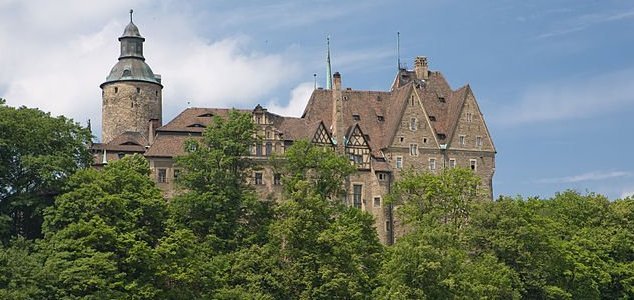 Poland's Czocha Castle certainly looks a lot like Hogwarts.

Image Credit: CC BY-SA 4.0 Rafa Konieczny
The Czocha College of Witchcraft and Wizardry has been heavily inspired by the Harry Potter universe.
The school, which is actually a live role-playing event, invites participants to don their robes and participate in actual classes where they are taught how to cast spells.
Set in Poland's Czocha castle, the four-day event doesn't seek to duplicate J.K. Rowling's world but has been heavily inspired by it.
The school even has its own versions of the five houses - Durentius, Faust, Libussa, Molin and Sendivogius.
"It's essentially the same as when kids use curtains as robes and sticks as wands and run around pretending to be witches and wizards," the organizer's wrote. "Except we're grownups with nicer costumes and a lot of experience in designing interactive experiences for each other."
Budding wizards interested in signing up however might have to wait a while for their acceptance letter as the most recent event managed to sell out within just two days.
Source: Independent | Comments (16)
Tags: Hogwarts, Czocha, Harry Potter