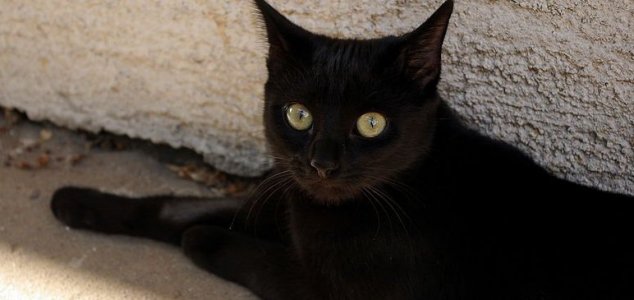 Black cats are often said to be unlucky.

Image Credit: CC BY-SA 3.0 Joergbieszczak
Despite being a day synonymous with bad luck, Friday the 13th seems to be safer than most other days.
It's a date commonly associated with superstition and disaster, yet despite its negative reputation there are actually far fewer accidents on Friday the 13th than on most other days.
This peculiar statistic comes courtesy of insurance data which suggests a tendency for people to be more careful on this particular date in fear of something happening, an ironic twist that actually makes Friday 13th one of the safest days of the year.
Both at home and on the roads accidents tend to happen less often and claims to insurance companies tend to cost considerably less. By contrast however this statistic is entirely reversed on the day before Friday 13th when accidents tend to happen more frequently.
It might be worth not walking under any ladders though, just to be safe.
Source: Telegraph | Comments (17)
Tags: Friday the 13th