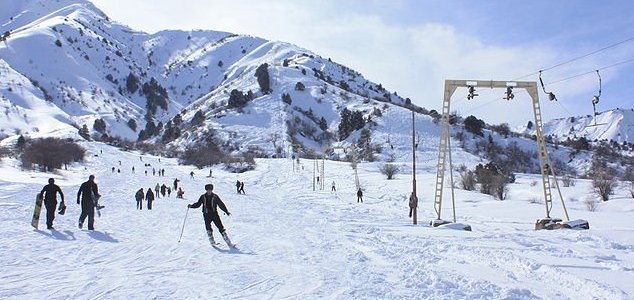 A fall on the ski slope resulted in some remarkable new abilities.

Image Credit: PD - TwoWings
A woman who hit her head while on holiday found that she had developed extraordinary mental capabilities.
The woman, who has chosen to remain anonymous, had been skiing during a family holiday when she slipped and fell to the ground unconscious. Upon awakening she initially dismissed her injuries as superficial but as the pain gradually worsened over the following few days she took the wise decision to go to a hospital.
Doctors diagnosed her with a broken collarbone, a dislocated shoulder and a moderate concussion, but it wasn't until she had returned home that things really started to feel peculiar.
Something had changed in her head and it was unlike anything she had ever experienced.
"It was like I could see, though not in a literal sense because I was still having issues with vertigo, as well as this weird disconnect between what I was seeing and what my brain was processing," she wrote. "I could remember everywhere, like flicking through the pages of a book."
She was eventually diagnosed with acquired savant syndrome, an extremely rare condition that imbues the sufferer with significant improvements in memory and cognitive abilities.
It's so rare in fact that only 50 people worldwide are believed to have been diagnosed with it.
Source: Telegraph | Comments (22)
Tags: Savant, Brain