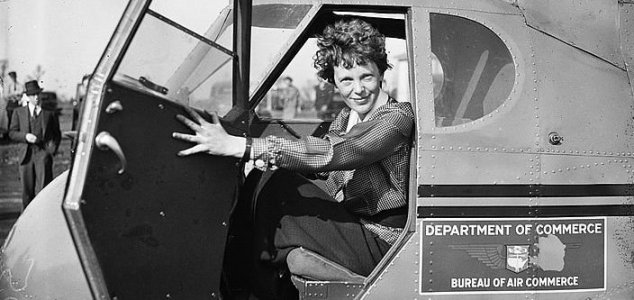 Earhart in her plane before embarking on a flight.

Image Credit: Harris and Ewing
Researchers will be attempting to locate the remains of the famed aviator's aircraft next month.
When Amelia Earhart disappeared over the Pacific Ocean during an attempt to circumnavigate the globe in her Lockheed Model 10 Electra in 1937, the question of what happened to her would go on to become one of the most enduring mysteries of the modern age.
In recent years however clues have been found suggesting that Earhart's plane may have gone down somewhere in the remote Pacific atoll of Nikumaroro and that the aviator and her navigator Fred Noonan may have even survived for several days on a small island while awaiting rescue.
Next month The International Group for Historic Aircraft Recovery ( TIGHAR ) will be embarking on their latest expedition to the region as part of their ongoing efforts to solve the mystery.
"We'll use a camera-equipped underwater Remote Operated Vehicle (ROV) to investigate a sonar anomaly at a depth of 600 feet that could be the fuselage of Earhart's Lockheed Electra," said executive director Ric Gillespie.
The group had previously explored a castaway encampment on the south-east end of the atoll that they believe may have been used by Earhart and Noonan after their plane crashed.
"It's an established archaeological site where we know a castaway died - apparently female and of Earhart's height and ethnic origin - and where we have found artifacts that speak of an American woman of the 1930s," said Gillespie.
Finding the wreckage of her plane however would effectively solve the mystery once and for all.
Source: Fox News | Comments (7)
Similar stories based on this topic:
Tags: Amelia Earhart