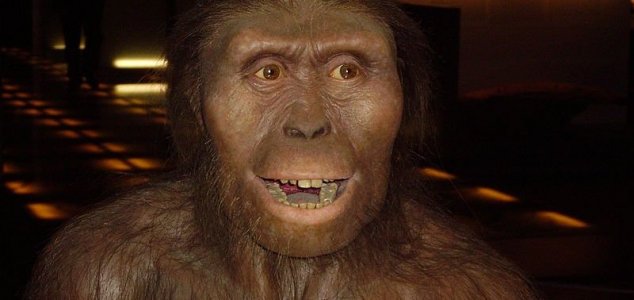 A reconstruction of the hominid known as Lucy.

Image Credit: CC BY-SA 3.0 Wikimedia
Anthropologists have unearthed the fossil remains of a human ancestor dating back 3.2 million years.
This previously undiscovered species is thought to have lived alongside 'Lucy', an individual that belonged to a separate hominid species that was also found in Ethiopia back in 1974.
For years experts had debated over whether Lucy's species was the direct ancestor of modern humans, but now with the revelation that there was at least one other hominid species living at the same time it is now unclear which, if either, of these two species was the progenitor of homo sapiens.
"The new species is yet another confirmation that Lucy's species, Australopithecus afarensis, was not the only potential human ancestor species that roamed in what is now the Afar," said Yohannes Haile-Selassie, a paleoanthropologist from the Cleveland Museum of Natural History.
"Current fossil evidence clearly shows that there were at least two, if not three, early human species living at the same time and in close geographic proximity."
The new species, which dates back to between 3.3 and 3.5 million years ago, had teeth and bones that differed significantly to those of Lucy's species,
Australopithecus afarensis
, which dates back to between 2.9 and 3.8 million years ago.
News of the find also follows on from the recent discovery that early hominids developed the ability to create stone tools 3.3 million years ago - long before the advent of modern humans.
Source: Yahoo! News | Comments (23)
Similar stories based on this topic:
Tags: Human Ancestor, Evolution