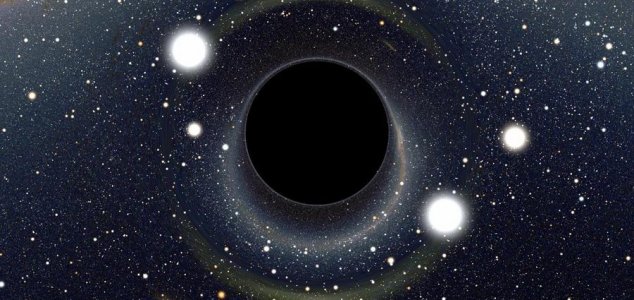 Many black holes are hidden from view.

Image Credit: NASA / Alain Riazuelo
Astronomers have found evidence to suggest that the universe may actually be teeming with black holes.
Their findings, which were presented on Monday at the Royal Astronomical Society's National Astronomy Meeting in Wales, were based on new data recorded using NASA's NuSTAR X-Ray telescope which showed a cluster of black holes hidden behind interstellar dust clouds.
Scientists have long believed that a supermassive black hole exists at the center of every galaxy in the universe however interstellar dust and debris are thought to hide many of them from view.
"For a long time we have known about supermassive black holes that are not obscured by dust and gas, but we suspected that many more were hidden from our view," said lead scientist George Lansbury from the Centre for Extragalactic Astronomy at Durham University.
"Thanks to NuSTAR for the first time we have been able to clearly see these hidden monsters that are predicted to be there, but have previously been elusive because of their 'buried' state."
"Although we have only detected five of these hidden supermassive black holes, when we extrapolate our results across the whole Universe then the predicted numbers are huge and in agreement with what we would expect to see."
Source: The Register | Comments (2)
Tags: Black Hole