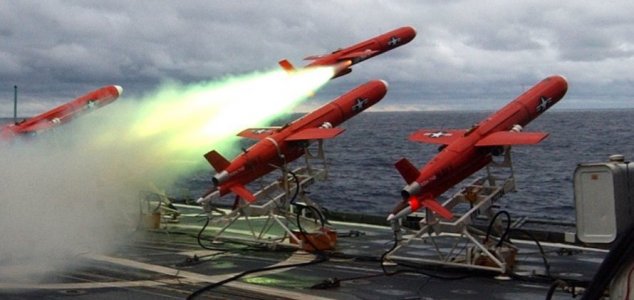 Could space become the battleground of the 21st century ?

Image Credit: US Navy
Concerns have been raised over the development of new defensive and offensive space technologies.
The prospect of a war in space is something that has been around ever since the development of the first anti-satellite weapons in the 1950s. The US even tested nuclear bombs in space before orbital weapons were banned by the United Nations' Outer Space Treaty of 1967.
While today it may seem as though the major players are getting on a lot better, especially given the prevalence of co-operative projects such as the International Space Station, behind the scenes efforts are still underway to develop technologies that could one day lead to an all-out space war.
Chief among these are weapons capable of disabling or hijacking enemy satellites, something that can now be achieved surreptitiously without having to resort to blowing one up with a missile.
Director of National Intelligence James Clapper last year echoed the concerns held by many US senior government officials regarding the threat posed by Russian and Chinese anti-satellite technologies and indicated that both countries were developing such weapons behind the scenes.
The Obama administration has even budgeted more than $5 billion over the next five years in response to these threats through the development of counter weapons and defenses.
Diplomatic efforts to curb this trend have unfortunately proven ineffective after discussions on a European Union-drafted code of conduct for spacefaring nations stalled following opposition from Russia, China and several other countries including Brazil, India and Iran.
Whether these issues will ultimately lead to an all-out conflict however remains to be seen.
"The bottom line is the United States does not want conflict in outer space," said Frank Rose, assistant secretary of state for arms control, verification and compliance.
"But let me make it very clear: we will defend our space assets if attacked."
Source: Scientific American | Comments (14)
Similar stories based on this topic:
Tags: Space, Weapons, Satellites