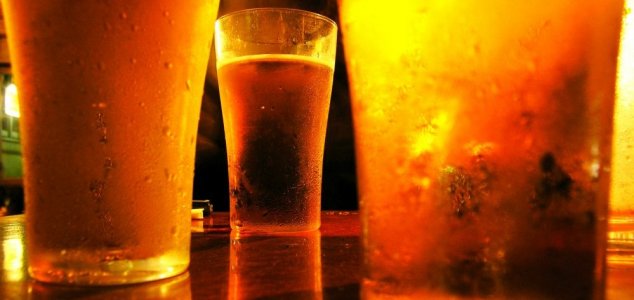 Is there something paranormal at work in the Bassa Villa in Shropshire ?

Image Credit: sxc.hu
An unseen force has been caught hurling glassware off the shelves in newly released CCTV footage.
It seems that these days just about every pub in England comes complete with its own resident haunting and the Bassa Villa in Shropshire is no exception.
Owner Nick Bevon, who worked at the pub for years before taking it over five months ago, maintains that he has experienced numerous paranormal occurrences there.
"I've been grabbed on the wrist while working on my own and I've seen figures walk across the bar and wondered if it was just my imagination," he said.
The most notable incident of all however occurred last week when Bevon came in one morning to find a large quantity of glass strewn all over the floor of the pub.
"I just turned up for work on Saturday morning and opened up as usual with the assistant manager when I noticed the smashed glasses on the floor," he said.
Thinking that someone may have broken in during the night he checked the security footage and was astonished to see the glasses falling off the shelves without any apparent intervention.
He even checked the recording from different angles and saw the same thing on all the cameras.
"There was no-one in sight. The place was empty. And they just fall without explanation," he said.
Some of the locals have come to attribute the mysterious occurrence to the ghosts of two children who were said to have drowned during a flood in the building's basement several centuries ago.
Source: Mirror | Comments (28)
Tags: Ghost, Pub