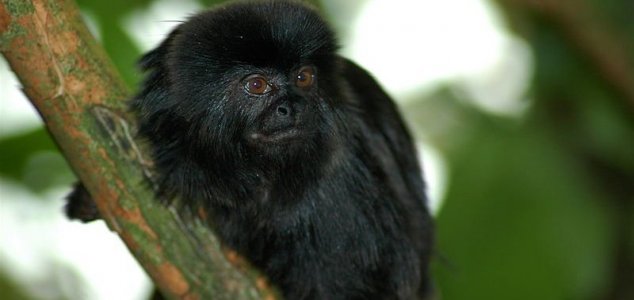 There are believed to be 34 unique species of titi monkey.

Image Credit: CC BY-SA 2.0 Jeff Kubina
A new species of titi monkey has been found along the remote Urubamba river in Amazonian Peru.
The largest group of monkeys in South America, titi monkeys are around the size of a domestic cat and live in small close-knit family groups. There are believed to be 34 unique species and each bears its own unique color pattern - a trait believed to hold evolutionary significance.
The newly discovered species was found in the Madre do Dios section of the Peruvian Amazon.
"So often when a new monkey is discovered it is already threatened with extinction," said scientist Jan Vermeer. "This is a remote area with very little hunting, so for once this is not the case."
In addition to understanding more about the biological diversity of the region, scientists are hoping that the new discovery will help to shed light on the evolution and dispersal of the monkeys.
"Titi monkeys are small and discreet," said Stephen Ferrari of Brazil's Sergipe Federal University. "We are only just beginning to understand the factors driving their diversity."
"A few decades ago, only five titi species were known. I think many more will be discovered as we explore southern Amazonia's biologically uncharted forests."
Source: New Scientist | Comments (6)
Similar stories based on this topic:
Tags: Monkey, Peru