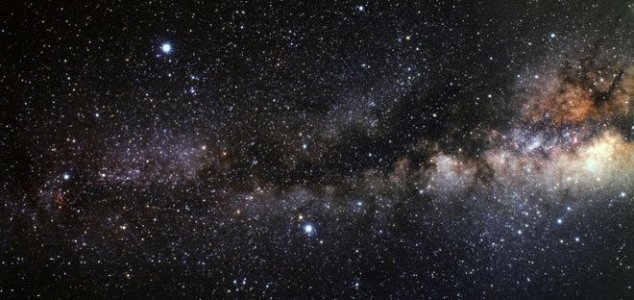 Astronomers believe that the gas cloud is actually returning home.

Image Credit: NASA / A. Fujii
The cloud of gas will trigger an explosion of star formation but will take 30 million years to get here.
Known as the 'Smith Cloud' after doctoral student Gail Smith who discovered it back in the 1960s, the enormous gas cloud is 11,000 light years in length and 2,500 light years across.
Astrophysicists have been studying its properties for years, but while much is already known about its size and trajectory, its origins have long remained a bit of a mystery.
One theory is that it was a galaxy that never fully formed, but now having measured its chemical composition for the first time using the Hubble Space Telescope's Cosmic Origins Spectrograph, astronomers have determined that the cloud was actually expelled from our own galaxy millions of years ago and has been slowly making its way back here ever since.
"The cloud is an example of how the galaxy is changing with time," said study leader Andrew Fox.
"It's telling us that the Milky Way is a bubbling, very active place where gas can be thrown out of one part of the disk and then return back down into another."
Source: CBC.ca | Comments (6)
Tags: Smith Cloud, Milky Way