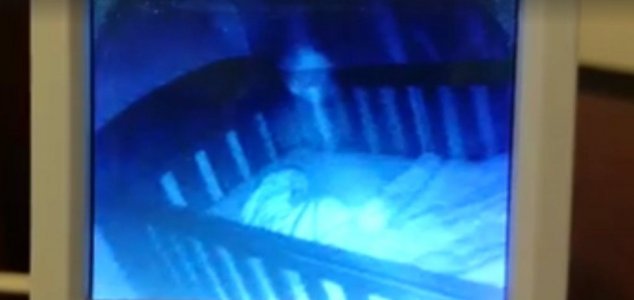 Was someone watching over the baby ?

Image Credit: Jade Yates / Facebook / YouTube
Jade Yates got the shock of her life when she saw something unusual sharing her daughter Ruby's cot.
The footage, which was later uploaded online, shows what appears to be a human-like shape next to the sleeping child which dissipates and reforms several times throughout the video. According to Yates, the door to the room had been closed and nobody else had been there at the time.
She also believes that the footage shows two spirits - one a small child and the other an adult.
"Ruby was not unsettled at all," she said. "But she does wake every hour or so at night maybe this is why, someone wanting to play. I don't think they are nasty as the adult looks to be so attentive."
The footage, which can be viewed below, has so far wracked up over one million hits online.
Source: 9news.com.au | Comments (56)
Similar stories based on this topic:
Tags: Ghost, Baby, Cot