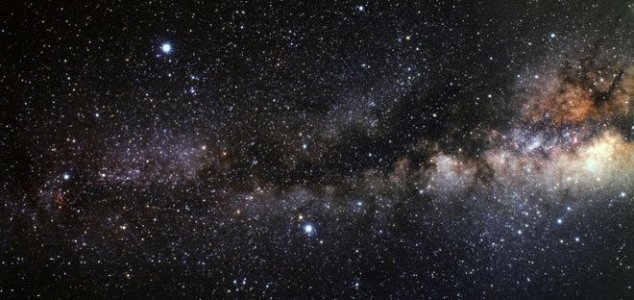 As far as galaxies go, ours is actually a little bit on the slimmer side.

Image Credit: NASA / A. Fujii
Scientists have managed to calculate the mass using a new technique involving globular clusters.
Determining the combined mass of every star, planet, gas cloud and particle of dust in the entire galaxy is a challenging task at the best of times, but when you also need to take in to account dark matter - a mysterious and hypothetical form of matter that cannot be directly observed - calculating the total mass of the Milky Way becomes that much harder.
To find the answer, PhD candidate Gwendolyn Eadie and her supervisor Prof. William Harris at McMaster University decided to look at the movements and positions of globular star clusters.
The orbits of these highly populous regions of stars around the Milky Way are themselves determined by the galaxy's gravitational pull - including that of its dark matter component.
By taking in to account the velocities of these clusters ( including those of clusters for which the velocity measurements are only partially known ), the pair have been able to come up with a new figure for the total mass of the galaxy which has turned out to be 700 billion solar masses.
"People who study the evolution of galaxies look at how the mass relates to its evolution," said Eadie. "If we have a better handle on what the mass of the Milky Way is, we can understand how it and other galaxies form and evolve."
Source: Sci-News.com | Comments (5)
Similar stories based on this topic:
Tags: Milky Way, Galaxy