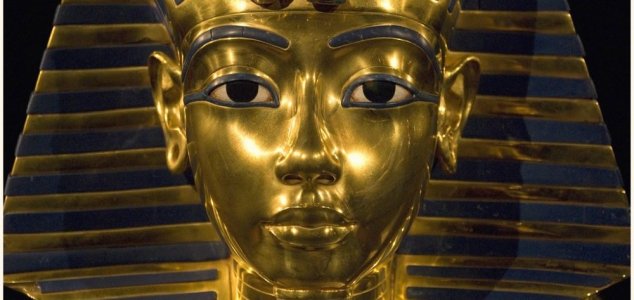 The ancient Egyptians made good use of meteoric iron.

Image Credit: CC BY-SA 2.0 Harry Potts
The dagger buried alongside the young pharaoh appears to have been more valuable than previously thought.
Using a technique known as X-ray fluorescence spectrometry, researchers from Milan Polytechnic, Pisa University and the Egyptian Museum in Cairo determined that the iron in the ancient blade contained a high percentage of nickel as well as other materials typically found in meteorites.
The team was even able to track down the specific meteorite the blade was constructed from - a rock named Kharga which was discovered 16 years ago in a limestone plateau at Mersa Matruh.
The find suggests that meteoric iron was considered to be a highly valuable material in ancient Egypt and also helps to highlight the skillful craftsmanship of the smiths who worked with it.
"It would be very interesting to analyze more pre-Iron Age artifacts, such as other iron objects found in King Tut's tomb," said study author Daniela Comelli. "We could gain precious insights into metal working technologies in ancient Egypt and the Mediterranean."
Source: Gizmodo | Comments (23)
Similar stories based on this topic:
Tags: Tutankhamun