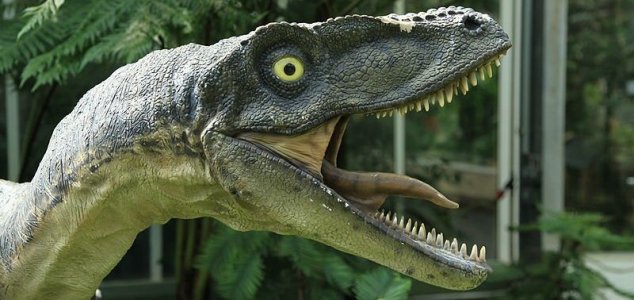 Some meat-eaters later became vegetarians.

Image Credit: CC BY-SA 3.0 Frank Vincentz
Some young meat-eating dinosaurs lost their teeth as they grew up and ended up becoming plant-eaters.
The unexpected discovery was made by researchers in China who had been studying the fossil remains of
Limusaurus inextricabilis
, a dinosaur that lived around 150 million years ago.
The team examined two separate fossils of the same species, one with teeth and one without.
It soon became clear that the dinosaurs must have started off eating meat when they were young and then transitioned to pecking at plants with their beaks when they reached adulthood.
"Initially, we believed that we found two different ceratosaurian dinosaurs from the Wucaiwan area, one toothed and the other toothless, and we even started to describe them separately," said study leader Shuo Wang of Capital Normal University in Beijing.
It is the first time that this type of transition has been seen in any reptile species.
"Up until now, who would have thought that there were dinosaurs that had teeth as babies, started to lose them as they grew up and then ended up as toothless adults with beaks ?" said Dr Stephen Brusatte from the University of Edinburgh.
"Nothing like this is seen in any other fossil vertebrate and the platypus is the only modern land-living vertebrate that does anything similar."
Source: BBC News | Comments (4)
Tags: Dinosaur