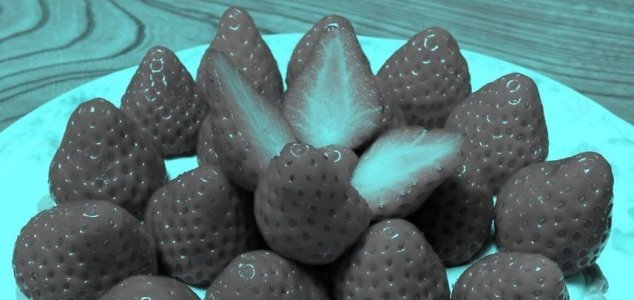 What color are these strawberries ?

Image Credit: Twitter / Akiyoshi Kitaoka
An intriguing optical illusion involving a plate of strawberries has been doing the rounds online.
Originally posted on Twitter by experimental psychologist Professor Akiyoshi Kitaoka, the photograph shows a plate of the popular summer fruits with a bluish color filter applied.
The question that has been puzzling the Internet is - what color are the strawberries ? At a casual glance they do appear to have a reddish tinge - but is this really the case ?
The answer, according to Kitaoka, is that the entire picture is actually made up of blue-green pixels, meaning that the reddish appearance of the strawberries is nothing but an optical illusion.
Source: Inverse.com | Comments (25)
Tags: Strawberries, Optical Illusion