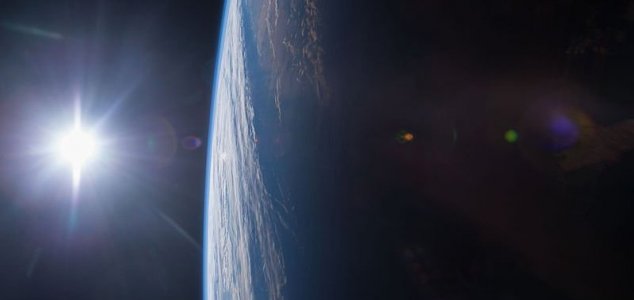 Gravitational lensing can help us magnify distant objects.

Image Credit: NASA / Terry Virts
Scientists at JPL have come up with an ambitious new plan to get a better look at extrasolar planets.
Telescopes have come a long way over the last few decades and with the upcoming James Webb Space Telescope it should be possible to get a better look at what's out there than ever before.
Not content with this however, researchers at JPL have come up with a novel new idea that could one day boost the capabilities of our telescopes exponentially.
The key lies in a phenomenon known as gravitational lensing which works due to the way light curves around massive objects in space - magnifying what lies behind them.
Astronomers have already been taking advantage of this effect for years, but now the team at JPL have come up with a plan to use our own star - the Sun - as a huge cosmic magnifying glass that could help us to see what lies on the surface of distant extrasolar worlds.
The idea is certainly ambitious, as in order to pull it off the observational instruments themselves would have to be situated so far from the Sun that they'd be in interstellar space.
If this could be achieved however, the researchers believe that such a setup could make it possible to acquire close-up views of the surface of a planet located over 100 light years away.
The possibilities for seeking out life on other worlds would be practically limitless.
Source: Engadget | Comments (12)
Similar stories based on this topic:
Tags: Sun, Gravitational Lensing