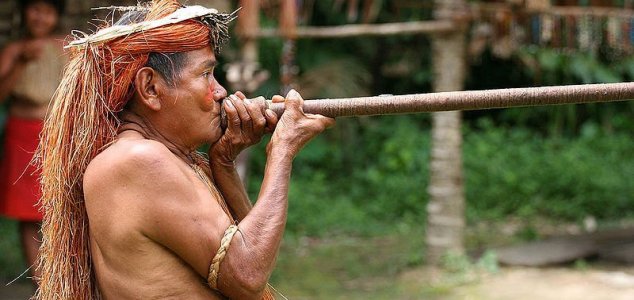 It's amazing what exercise and a healthy diet can do.

Image Credit: CC BY 4.0 JialiangGao
A new study has revealed that the indigenous Tsimane people have very low levels of vascular aging.
Despite living in one of the world's most dangerous environments, the tribes of the Amazon rainforest appear to have the healthiest hearts of any human population on the planet.
Researchers studying vascular aging and heart disease in populations across the world found that the Amazon's Tsimane people have the lowest incidence of coronary atherosclerosis ( hardened arteries ) of any population on Earth.
By comparison, heart disease is around five times as common in the United States.
"Our study shows that the Tsimane indigenous South Americans have the lowest prevalence of coronary atherosclerosis of any population yet studied," said senior author Prof Hillard Kaplan.
"Their lifestyle suggests that a diet low in saturated fats and high in non-processed fibre-rich carbohydrates, along with wild game and fish, not smoking and being active throughout the day could help prevent hardening in the arteries of the heart."
Source: Science Daily | Comments (11)
Similar stories based on this topic:
Tags: Amazon, Rainforest, Health