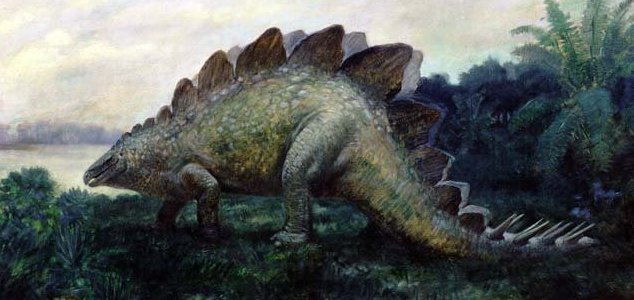 Stegosaurus tracks were among those found at the site.

Image Credit: Charles R. Knight
Scientists have identified a site containing thousands of footprints from 21 different dinosaur species.
The monumental fossil haul was found along a 25km stretch of shoreline in the Kimberley region of Western Australia and has been described as "globally unparalleled" by researchers.
The footprints are thought to date back to between 127 and 140 million years.
"This is the most diverse dinosaur track fauna we've ever recorded," said Dr Steve Salisbury. "In this time slice in Australia, we've got no other record - there's virtually no other fossils from any part of the continent. This is only window, and what we see is truly amazing."
Among the tracks found at the site are those of six types of meat-eating dinosaurs, six types of large sauropods, four ornithopods and six types of armoured dinosaurs including stegosaurus.
One of the prints, which measures almost 1.75m across, could actually be the largest ever found.
Source: BBC News | Comments (10)
Similar stories based on this topic:
Tags: Australia, Dinosaurs