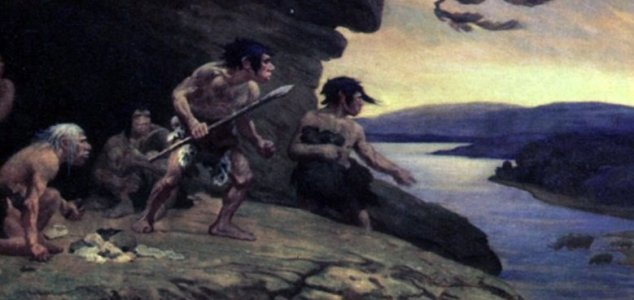 Mammoth hunters were much taller than other humans.

Image Credit: Charles Robert Knight
A new study has linked a prehistoric population of mammoth hunters with some of today's tallest people.
Men from countries such as Bosnia and Herzegovina, the Netherlands and Croatia are, on average, much taller than most other people - a trait that researchers have now traced back to the Upper Paleolithic Gravettian culture which existed between 50,000 and 10,000 years ago.
The remains of Gravettian men have suggested that these prehistoric hunters grew to around 6ft which, while not particularly tall by today's standards, was incredible for this time period.
It is thought that a combination of lifestyle factors and nutrition gave rise to their impressive stature.
"The Gravettian is the most important prehistoric culture of the Upper Paleolithic Europe and is sometimes called 'the culture of mammoth hunters,'" said study lead author Pavel Grasgruber.
"I suspect that this big game specialization associated with a surplus of high-quality proteins and low population density created environmental conditions leading to the selection of exceptionally tall males."
Source: Seeker.com | Comments (19)
Tags: Mammoth, Tall