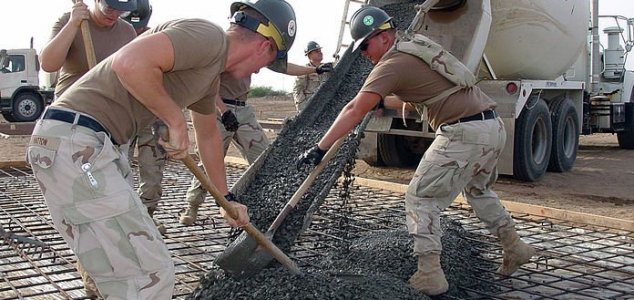 Too much lime in the pavement can be quite hazardous.

Image Credit: US Navy / Edward Miller
Authorities in Japan have determined how a stretch of city pavement has been burning people's feet.
The peculiar problem began back at the beginning of the month when joggers frequenting a stretch of pavement along the Tama River in Kawasaki's Nakahara Ward reported feeling pain and burning in their feet that became enough of a problem that they needed to seek medical attention.
It turned out that their symptoms were the result of chemical burns - something that should have only been possible if they had come in to contact with strong chemicals.
Now according to Takanori Maeda, vice manager of the land ministry's Keihin Kasen Office, the injuries were most likely caused by an overabundance of lime in the pavement.
The workmen responsible for recent repair work seemingly added too much lime to the mixture, meaning that when it rained the alkaline substance seeped out and collected in puddles.
When the joggers ran along the pavement the lime ended up being absorbed by their shoes.
"It's the first time for such a thing to happen," said Maeda. "I've never heard of a similar case."
Source: Japan Times | Comments (11)
Tags: Japan, Pavement