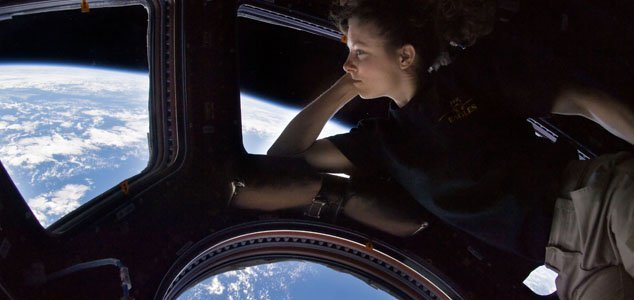 The International Space Station has achieved a great deal over the years.

Image Credit: NASA
Scientists at NASA have been drawing up plans for the demolition of the International Space Station.
Orbiting between 330 and 435km above the surface of the Earth, the ambitious orbital outpost, which also happens to be the most expensive man-made object ever constructed, has now been housing a crew of astronauts in space for more than 16 years.
The station has succeeded not only in advancing mankind's knowledge of living and working in space, but has also long represented what can be achieved when several nations work together towards a common goal in the spirit of mutual friendship and co-operation.
Sadly though, all good things must eventually come to an end and the ISS is no exception.
While the station is currently funded until 2024, after that date its future becomes uncertain. Due to its large size, once its operational lifespan is over it will need to be brought back down to Earth and dumped in the ocean to stop it from adding to the amount of space junk already in orbit.
"The future of the ISS is a big issue for NASA," said NASA chief scientist Ellen Stofan. "The funding is there till 2024 but then it must start moving money to human Mars missions."
"If we keep it fully funded after 2024 it will compromise the Mars budget and by 2028 it will start failing. It is huge, the size of a football pitch, so the overall plan is to drop it into the Pacific."
Fortunately though there are already plans for a successor, possibly in orbit around the Moon.
It is also likely that private space firms will begin launching stations of their own before too long.
Source: The Australian | Comments (26)
Similar stories based on this topic:
Tags: ISS