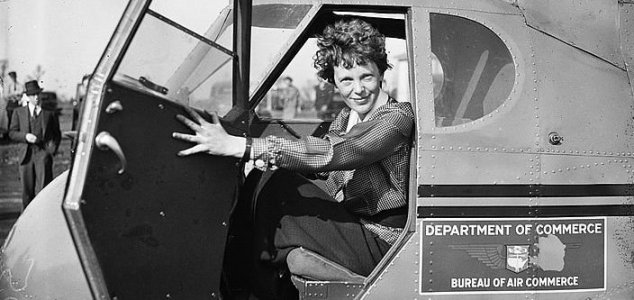 Did Amelia Earhart survive as a castaway on a Pacific island ?

Image Credit: Harris and Ewing
The forensic animals will be used to help sniff out the aviator's final resting place on Nikumaroro.
When Amelia Earhart disappeared over the Pacific Ocean during an attempt to circumnavigate the globe in her Lockheed Model 10 Electra in 1937, the question of what happened to her would go on to become one of the most enduring mysteries of the modern age.
In recent years however, clues have been found suggesting that Earhart's plane may have gone down somewhere in the remote Pacific atoll of Nikumaroro and that the aviator and her navigator Fred Noonan may have even survived for several days on a small island while awaiting rescue.
Now a new expedition led by The International Group for Historic Aircraft Recovery ( TIGHAR ) is hoping to prove this theory once and for all by journeying to the island and using sniffer dogs to search for the famed aviator's remains.
It will be the group's 12th expedition to search for Earhart in more than 30 years of investigating.
"No other technology is more sophisticated than the dogs," said National Geographic archaeologist Fred Hiebert. "They have a higher rate of success identifying things than ground-penetrating radar."
If the team does find bones on the island, they will be shipped back to the United States so that tests can be run to compare the DNA with that or Earhart's closest living relative.
If there is a match then they will have solved one of the modern world's most enduring mysteries.
Source: National Geographic | Comments (17)
Similar stories based on this topic:
Tags: Amelia Earhart