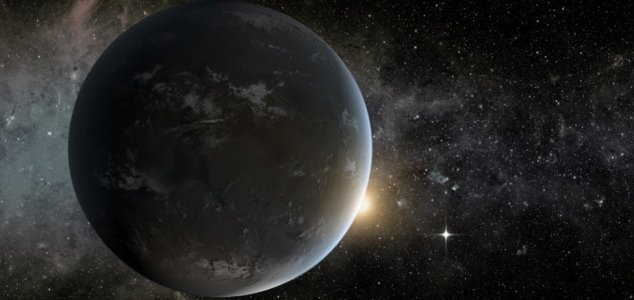 The spacecraft will be looking for signs of Earth-like exoplanets.

Image Credit: NASA
ESA is set to launch a new satellite that will seek out potentially habitable extrasolar planets.
The Planetary Transits and Oscillations of stars (PLATO) mission will be launched into the L2 Lagrange point at a distance of approximately 1.5 million kilometers from the Earth.
Its goal will be to monitor thousands of stars across a wide area of the sky for the regular dips in brightness which typically indicate the presence of an extrasolar world.
Headed up by the University of Warwick in the UK, the mission will seek to answer such questions as "how common are Earth-like planets ?" and "is our solar system unusual or even unique ?"
The probe will also look for signs of seismic activity on some of the host stars while also cataloguing their sizes, masses and ages with a higher degree of accuracy than has been achieved before.
"The launch of PLATO will give us the opportunity to contribute to some of the biggest discoveries of the next decade answering fundamental questions about our existence, and could eventually lead to the detection of extraterrestrial life," said science coordinator Professor Don Pollacco.
Source: NDTV.com | Comments (2)
Tags: PLATO, Exoplanet