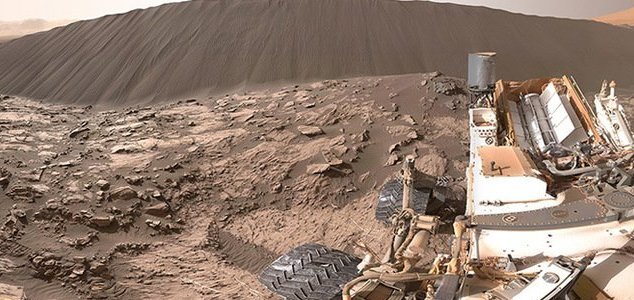 The surface of Mars may be toxic to life.

Image Credit: NASA
New research has shown that the Martian soil is quite an inhospitable environment for microbial life.
While the evidence suggesting that life may have once existed on Mars in its distant past remains promising, the same can't be said for the chances of finding microbes there today.
In a recent study, scientists exploring the effects of perchlorates on the Red Planet discovered that these common chemicals, which can be found all over Mars, might actually render the planet significantly more toxic to life than had been previously realized.
In a series of experiments, the researchers exposed Earth bacteria to the same levels of perchlorates and ultraviolet rays that anything attempting to survive on the surface of Mars would encounter.
The results indicated that the bacteria were wiped out twice as quickly with the perchlorates present.
To make things worse, adding other components of the Martian soil, such as iron oxide and hydrogen peroxide, resulted in the bacteria dying off up to 11 times faster than with the perchlorates alone.
"These data show that the combined effects of at least three components of the Martian surface, activated by surface photochemistry, render the present-day surface more uninhabitable than previously thought," the researchers wrote.
On the plus side, at least the risk of contaminating Mars with bacteria from Earth is also much lower.
Source: Yahoo! News | Comments (8)
Similar stories based on this topic:
Tags: Mars