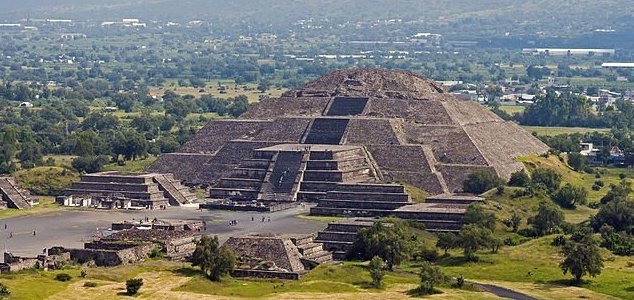 What lies beneath Teotihuacan ?

Image Credit: CC BY-SA 3.0 Daniel Case
Archaeologists have discovered a mysterious tunnel underneath the ancient city's Pyramid of the Moon.
Thought to date back around 2,000 years, Teotihuacan, which is situated northeast of Mexico City, was built by a people who did not have a textual writing system meaning that there are very few records of who they were or what their civilization might have been like.
The most recent mystery to arise from the city is that of an underground tunnel which was found beneath the Pyramid of the Moon using a method known as electrical resistivity tomography.
Measuring approximately 33ft deep, the tunnel appears to mirror the city's greatest monuments and some archaeologists believe that it may have even been built to represent the underworld itself.
"The function of the tunnel may have been to reproduce the underworld, a world where life, animals, and plants originated," said archaeologist Veronica Ortega. "It's possible that it was used purely for rituals, as part of ceremonies to celebrate the agricultural cycles."
Construction of the Pyramid of the Moon is thought to have started in 100 BC with additional stages being added to the structure over the following centuries.
Believed to have been the site of gruesome rituals including human sacrifice, it is not difficult to imagine the sort of practices that may have taken place within the depths of its tunnels.
It will be interesting to see what the archaeological team discover there over the next few months.
Source: National Geographic | Comments (5)
Tags: Teotihuacan