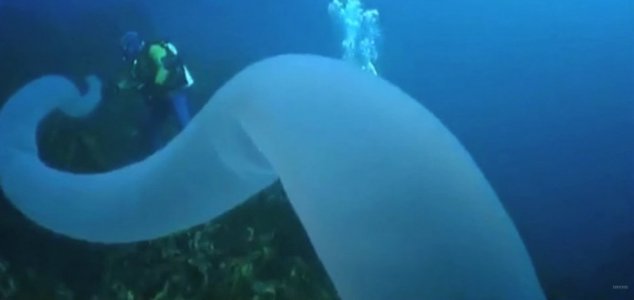 Could a pyrosome be mistaken for a torpedo ?

Image Credit: YouTube / EaglehawkDive
Back in 1964, the Gulf of Tonkin incident resulted in a renewed commitment to war with Vietnam.
On August 2, the USS Maddox, which had been conducting covert raids against radar installations in the Gulf of Tonkin, was attacked by three North Vietnamese boats.
The ship succeeded in repelling the attack and managed to retreat, but two nights later, during a violent storm, it detected once again what was believed to be another wave of attacking vessels.
The USS Madox spent hours carrying out evasive manoeuvers and firing shells in to the darkness, yet despite there having been clear sonar hits of incoming torpedoes and sightings of enemy lights, the vessel ultimately found no evidence of any enemy ships and there were no reports of damage.
The so-called "unprovoked attack" would later play an important role in the U.S. Secretary of Defense's decision to double down on airstrikes against North Vietnam, but was the USS Madox genuinely attacked by enemy vessels that night or did something else happen ?
The answer, according to some researchers, is that the crew may have actually encountered pyrosomes - long, tube-shaped colonies of filter-feeding organisms up to 60ft long.
Not only could they have been picked up on sonar and mistaken for torpedoes, but their bio-luminescence could also account for the sightings of lights during the encounter.
Source: The Atlantic | Comments (7)
Tags: Gulf of Tonkin, Vietnam