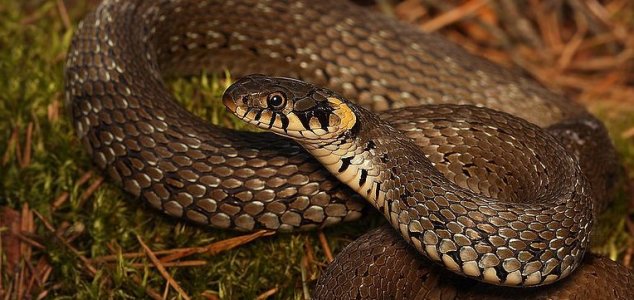 The grass snake is native to the UK.

Image Credit: CC BY 2.0 Lukas Jonaitis
The find brings the total number of distinct snake species in the British Isles from three to four.
Scientists studying the barred grass snake, which was thought to be a subspecies of the common grass snake, have discovered that it is actually a distinct species in its own right.
Both snakes are typically found in lowland regions in the south of England and are protected under the Wildlife and Countryside Act, meaning that it is an offense to injure or kill them.
"We discovered that the barred grass snake, previously considered a subspecies, is in fact a distinct species," said Professor Uwe Fritz from the Senckenberg Research Institute in Germany.
"We now have to pay close attention to which species of grass snake is involved in each case, in order to be able to assess whether one of them may be more threatened than previously thought."
Source: BBC News | Comments (11)
Tags: Snake, UK