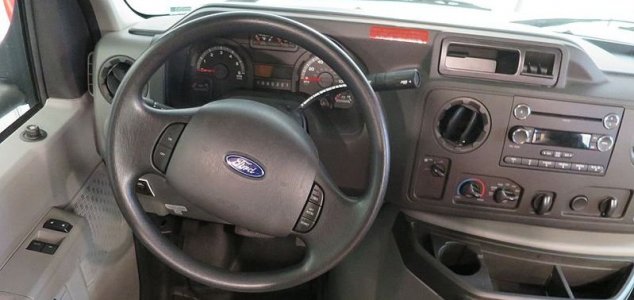 The van appeared to have no driver at all.

Image Credit: CC BY-SA 3.0 Travelarz
A van in Arlington made headlines recently when witnesses noticed that there was nobody driving it.
Initially believed to be an autonomous vehicle, the unmarked Ford Transit ended up being featured on NBC News after two hands were spotted sticking out of the driver's seat.
"I looked out and I said, 'Oh my God, there's a guy in a seat costume'," said reporter Adam Tuss. "How's that possible? Your brain can't get around it for a second."
As it turned out, the peculiar driving arrangement had been part of a study on driverless cars being conducted by the Virginia Tech Transportation Institute.
"The driver's seating area is configured to make the driver less visible within the vehicle, while still allowing him or her the ability to safely monitor and respond to surroundings," the Institute stated.
Source: NBC Chicago | Comments (7)
Tags: Arlington, Driverless