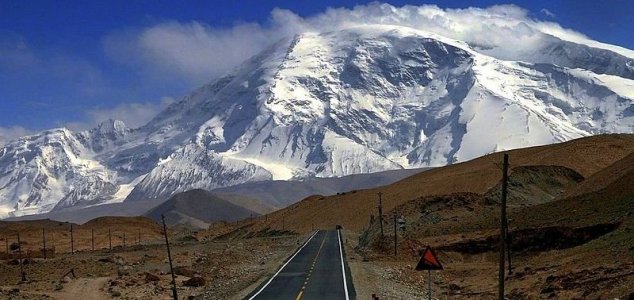 The Karakoram is particularly resilient to global warming.

Image Credit: CC BY-SA 4.0 Nabeel Akram Minhas
A 'vortex' of cold air over the Karakoram mountain range has been causing glaciers to continue growing.
The peculiar phenomenon, which has been dubbed the 'Karakoram anomaly', was studied recently by scientists at Newcastle University in the UK and is thought to explain how glaciers in some parts of the Himalayas have been acting differently to those across most other parts of the world.
During the winter, the vortex is thought to affect temperatures across the entire mountain range, but in the summer it contracts and its influence continues to affect only the Karakoram and western Pamir.
"While most glaciers are retreating as a result of global warming, the glaciers of the Karakoram range in South Asia are stable or even growing," said study co-author Professor Hayley Fowler.
"Most climate models suggest warming over the whole region in summer as well as in winter."
"However, our study has shown that large-scale circulation is controlling regional variability in atmospheric temperatures, with recent cooling of summer temperatures."
"[This] circulation system is currently providing a dampening effect on global warming, reducing glacial melt in the Karakoram region and any change will have a significant effect on ice melt rates, which would ultimately affect river flows in the region."
Source: Phys.org | Comments (8)
Tags: Karakoram