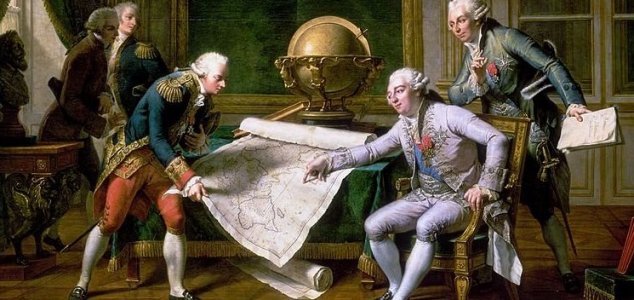 La Perouse receiving instructions from King Louis XVI.

Image Credit: Nicolas-Andre Monsiau
An Australian researcher may have finally solved the mystery of what happened to La Perouse 230 years ago.
Jean-Francois de Galaup de La Perouse, who had left France on an expedition to the Pacific in 1785, disappeared without a trace after becoming shipwrecked somewhere off the coast of Australia.
Exactly what happened to him has remained a mystery ever since, but now anthropologist Garrick Hitchcock from The Australian National University believes that the writings of a castaway named Shaik Jumaul, who was rescued from Murray Island, may hold the answer.
According to Jumaul, the local islanders had acquired muskets, cutlasses and even a gold watch from the crew of a ship that had broken up along the shoreline some 30 years earlier.
All of the crew members had been killed except for a young boy who was raised by the locals.
"Historians are not aware of any other European ship in the region at that time," said Hitchcock. "It could well be that the final phase of the La Perouse expedition ended in tragedy in northern Australia."
Until the shipwreck itself can be located however it may be impossible to know for sure.
Source: Telegraph | Comments (1)
Tags: La Perouse