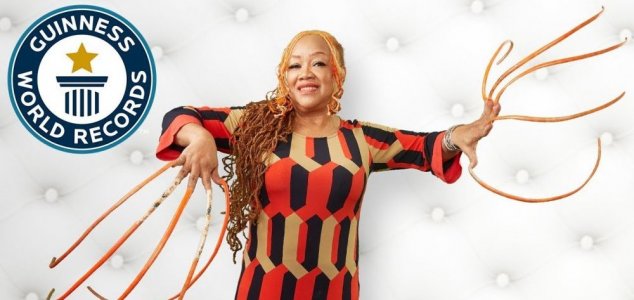 Manicure, anyone ?

Image Credit: YouTube / Guinness World Records
Nail artist Ayanna Williams has fingernails so long that when combined they measure more than 18ft.
The 60-year-old took a staggering 23 years to grow her nails to their record-breaking length and has to endure a daily maintenance routine of washing them with antibacterial soap to keep them healthy.
According to Williams, her insanely long nails do get in the way of day-to-day tasks, however decades of experience have helped her to find ways to do most things without too much difficulty.
"They're a part of me so they're here to stay," she says.
When asked what it was that compelled her to grow her nails to such an extreme length, she said that it was to set an example for her children by demonstrating that anything is possible.
"It takes courage, discipline and patience but it can be accomplished," she said.
Source: Telegraph | Comments (19)
Tags: Fingernails, World Record