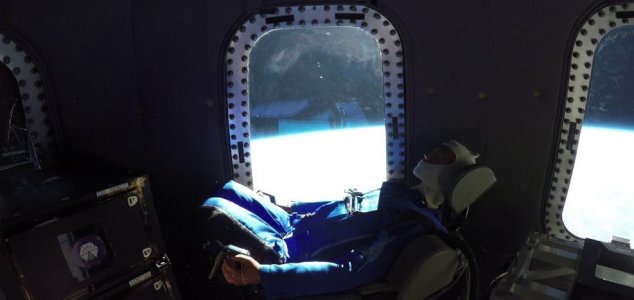 Future space tourists will be treated to an incredible view.

Image Credit: YouTube / Blue Origin
Blue Origin has released new footage recorded from inside its space capsule during a recent test flight.
The New Shepard suborbital spacecraft, which is being designed with space tourism in mind, blasted off from the company's West Texas launch site on Tuesday carrying a sensor-laden dummy named 'Mannequin Skywalker' in honor of a familiar character from the Star Wars franchise.
Both the rocket's booster stage and the capsule itself returned to terra firma no worse for wear.
Now in celebration of this achievement, Blue Origin has uploaded a video showing the entire flight from the perspective of a tourist peering out of the windows of the capsule.
Some of the views visible from inside the spacecraft during the ascent are undeniably breathtaking.
Source: The Verge | Comments (25)
Tags: Blue Origin