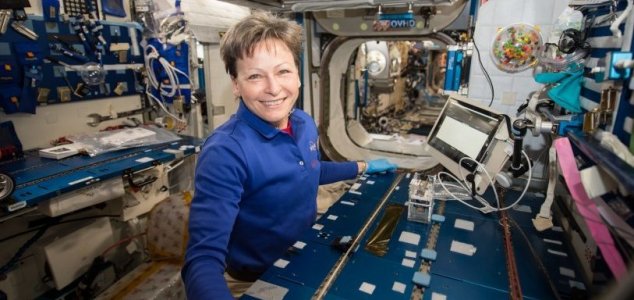 The space-based laboratory was used to sequence the DNA.

Image Credit: NASA
The DNA of microbes found on the International Space Station has been sequenced in space for the first time.
Rather than sending samples back to the Earth for analysis, astronauts have now succeeded in carrying out the process entirely from space using laboratory equipment aboard the ISS.
The bacteria, which were retrieved from various surfaces inside the station using a petri dish, were grown in to colonies that astronaut Peggy Whitson then used to amplify and sequence their DNA.
The results were double-checked back on Earth and were confirmed to be accurate.
The achievement is significant and marks a major step towards independent laboratories in space capable of analyzing everything from astronaut diseases to samples taken from other worlds.
It also means that during future missions to Mars and beyond, astronauts should be able to carry out their own analyses without having to rely on sending samples back to Earth-based laboratories.
Source: Space.com | Comments (14)
Similar stories based on this topic:
Tags: DNA, Microbes.ISS