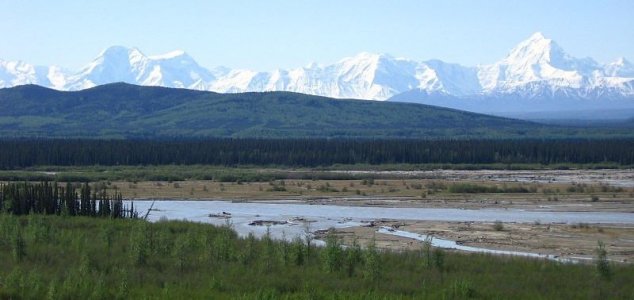 The ancient Beringians populated what is now Alaska.

Image Credit: CC BY 2.0 Liz
Known as the ancient Beringians, this new group split from the founding population 20,000 years ago.
The discovery is based on a genetic analysis of 11,500-year-old bones unearthed during the excavation of a residential camp in Tanana River Valley, Central Alaska.
The bones, which were found alongside those of a stillborn baby, had belonged to a six-week-old girl who has since been named
Xach'itee'aanenh t'eede gaay
('sunrise child-girl') by the local community.
An analysis of her DNA had been expected to reveal that her genetic makeup was similar to that of today's modern lineages of Native Americans, however to everyone's surprise it turned out that she had actually belonged to a completely different, unknown group.
For whatever reason, while other Native American populations moved south as the ice caps thawed, the ancient Beringians chose to remain behind in the north until they eventually died out.
Source: The Guardian | Comments (13)
Tags: Native Americans, Beringians