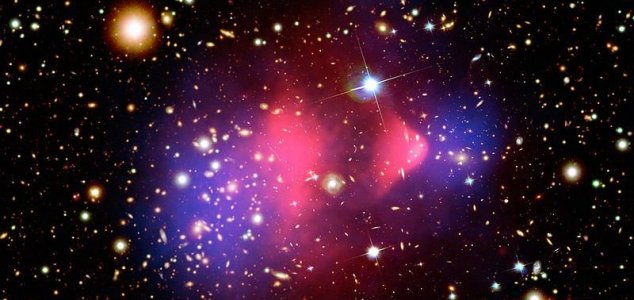 It is now believed that planets are common throughout the universe.

Image Credit: NASA/CXC/M. Weiss
Scientists have used microlensing to discover planets in a galaxy over 3.8 billion light years away.
While thousands of extrasolar worlds have so far been discovered within our own galaxy, spotting them outside of the Milky Way has long proven a challenge due to the extreme distances involved.
Now though, researchers at the University of Oklahoma have found evidence of up to 2,000 planets situated in a galaxy a whopping 3.8 billion light years away from the Earth.
Their observations relied on a phenomenon known as "quasar microlensing" which causes particularly massive objects in space (such as galaxies) to act like a lens - magnifying whatever is behind them.
By taking advantage of this effect, the researchers were able to use one distant galaxy to take a much closer look at another galaxy directly behind it - enabling them to detect tiny irregularities indicative of rogue planets ( i.e. planets that are not orbiting stars ).
"This is an example of how powerful the techniques of analysis of extragalactic microlensing can be," said postdoctoral researcher Eduardo Guerras.
"This galaxy is located 3.8 billion light years away, and there is not the slightest chance of observing these planets directly, not even with the best telescope one can imagine in a science fiction scenario."
"However, we are able to study them, unveil their presence and even have an idea of their masses."
"This is very cool science."
Source: Gizmodo | Comments (3)
Tags: Extragalactic, Planets