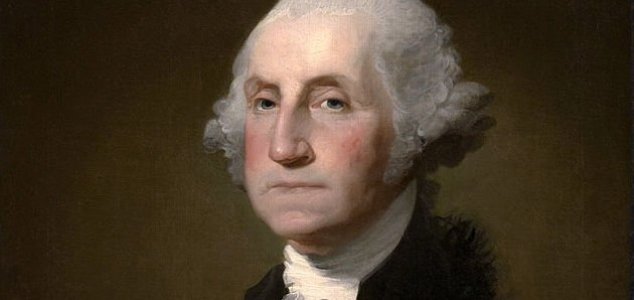 The hair had remained hidden for years in a library archive.

Image Credit: Gilbert Stuart
Hair belonging to the first ever President of the United States has been found in an 18th-century almanac.
The rare discovery was made at Schenectady's Union College in New York by historical records project archivist Daniel Michelson.
The hair was found inside a leather-bound book entitled '
Gaines Universal Register or American and British Kalendar for the year 1793
' which contains population estimates for American colonies.
It had been stored inside an envelope with a note which reads: "
Washington's hair, L.S.S. and (scratched out) GBS from James A. Hamilton given him by his mother, Aug. 10, 1871.
"
Historians investigating the find believe that the hair had been originally given to James A. Hamilton, the son of Founding Father Alexander Hamilton, before being passed down to other family members.
It is now thought to be worth up to $3,000.
"This is a very significant treasure," said India Spartz, head of Special Collections and Archives. "It's a tremendous testament to history and our connection to some of the most important historical figures."
Source: USA Today | Comments (6)
Tags: George Washington