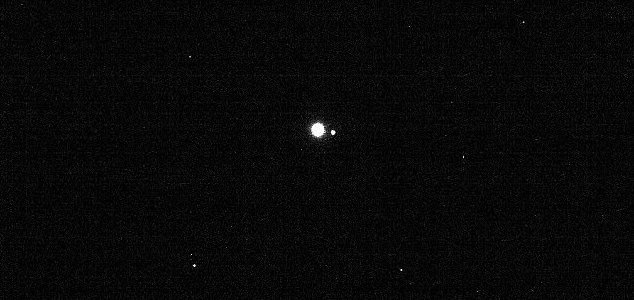 Our home as seen from far, far away.

Image Credit: NASA
NASA's OSIRIS-REx probe has captured a stunning new image of the Earth against the blackness of space.
Launched atop a 19-story Atlas V rocket back in 2016, the spacecraft, which was developed by Lockheed Martin, is part of NASA's ongoing New Frontiers Program which also includes New Horizons, which visited Pluto, and the Juno probe, which is currently in orbit around Jupiter.
It will take until August 2018 for OSIRIS-REx to reach its destination - the asteroid Bennu - after which it will spend the next 505 days mapping the space rock in unprecedented detail.
Once a suitable site has been picked, the probe will use a robotic arm to collect samples from the asteroid's surface before sending them back to the Earth inside a small capsule.
Currently still a long way from its target, the spacecraft made headlines this week by capturing its own version of the famous 'Pale Blue Dot' photograph from a distance of 63.6 million kilometers.
The image makes for a humbling view of our planet and its place in the vastness of the cosmos.
Source: Deccan Chronicle | Comments (5)
Tags: Earth, Osiris