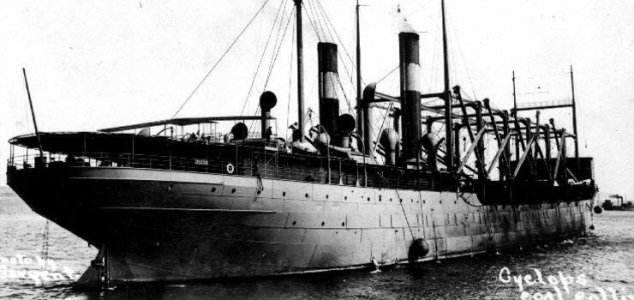 The USS Cyclops was a formidable vessel.

Image Credit: US Naval Historical Center
It has been 100 years since the transport ship USS Cyclops disappeared without a trace in the Atlantic.
Described as a 'floating coal mine', the ship, which measured 540ft long and 65ft wide, had been hauling 10,000 tons of manganese ore from Brazil to Maryland when it went missing.
Even to this day, the fate of the vessel and its crew of 309 men remains one of the biggest unexplained maritime mysteries of all time.
"There has been no more baffling mystery in the annals of the Navy than the disappearance last March of the USS Cyclops," Navy Secretary Josephus Daniels was quoted as saying at the time.
"There has not been a trace of the vessel, and long-continued and vigilant search of the entire region proved utterly futile."
Marvin Barrash, who has spent over a decade researching the ship's disappearance, believes that it may have gone down in the Puerto Rico Trench - the deepest part of the Atlantic Ocean.
He is now working with Rep. Andy Harris, R-Md. to build a monument to its fallen crew.
"As a Navy veteran, I feel I have a duty to honor the crew members on the USS Cyclops who never returned home to Baltimore, and the families they left behind," said Harris.
Source: Fox News | Comments (15)
Tags: USS Cyclops