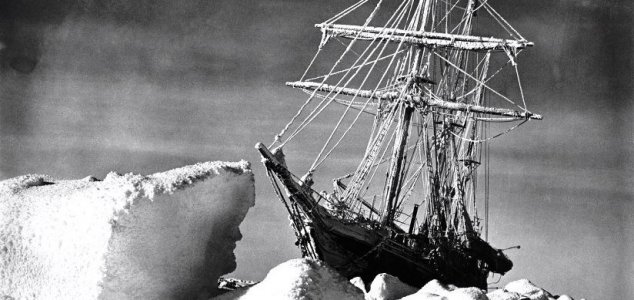 The Endurance ended up hopelessly trapped in ice.

Image Credit: Royal Geographic Society
An expedition crew is hoping to search the Antarctic sea floor for Sir Ernest Shackleton's vessel Endurance.
The ship, which was part of what was known at the time as the 'Imperial Trans-Antarctic Expedition', set sail in 1914 and went down after being crushed by pack ice in Antarctica's Weddell Sea.
Shackleton had aimed to lead the first ever land crossing of the Antarctic continent, however the plan was abandoned after the loss of his vessel left he and his crew stranded in the middle of nowhere.
After spending months camped on drifting sea ice, the crew ended up on Elephant Island - an isolated location hundreds of miles from the nearest settlement or shipping route.
In an effort to find help, Shackleton and a few of his men set out across the ocean in a tiny boat to reach the island of South Georgia which was situated approximately 720 nautical miles away.
After several perilous weeks at sea, they finally arrived on the island. Shackleton and two of his men then had to cross the mountainous terrain of the island on foot to reach an occupied whaling station.
Incredibly, in the end, every single member of his crew was rescued.
Fast-forward more than 100 years and now a new expedition is hoping to find the final resting place of Shackleton's vessel when it ventures near to its last known location sometime next year.
Known as the Weddell Sea Expedition 2019, the venture aims to 'solve unanswered questions about one of the most remote and least-studied wilderness areas on our planet.'
"In our study of [the Larson ice shelf], we will be operating autonomous underwater vehicles (AUVs)," said expedition leader Professor Julian Dowdeswell. "But if we can get them in range of where Endurance is thought to be, we will send them under the ice to do a survey."
"They are fitted with downward-looking multi-beam echosounders, which can map out on a grid the shape of the seafloor. You look at that for any signs of the ship and then focus in with cameras if you find something interesting."
Source: BBC News | Comments (2)
Tags: Shackleton