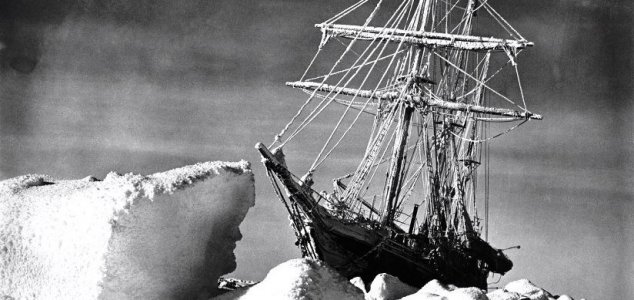 Finding the wreck of the Endurance is easier said than done.

Image Credit: Royal Geographic Society
The famed Antarctic explorer's ill-fated vessel Endurance remains lost in the Weddell Sea over 100 years on.
Believed to lie 3,000 meters beneath the freezing waters of the Antarctic, the famed vessel, which carried Shackleton and his crew on the Imperial Trans-Antarctic Expedition in 1914, has long been sought-after due to its role in one of the most incredible adventure stories of the modern age.
Shackleton had aimed to lead the first ever land crossing of the Antarctic continent, however the plan was abandoned after the loss of his vessel left he and his crew stranded in the middle of nowhere.
After spending months camped on drifting sea ice, the crew ended up on Elephant Island - an isolated location hundreds of miles from the nearest settlement or shipping route.
In an effort to find help, Shackleton and a few of his men set out across the ocean in a tiny boat to reach the island of South Georgia which was situated approximately 720 nautical miles away.
After several perilous weeks at sea, they finally arrived on the island. Shackleton and two of his men then had to cross the mountainous terrain of the island on foot to reach an occupied whaling station.
Incredibly, in the end, every single member of his crew was rescued.
But what about the Endurance ?
Most recently, the Weddell Sea Expedition, which in 2019 ventured to the Antarctic to search for the vessel's whereabouts, succeeded in reaching the area where it was thought to have gone down, however after launching an autonomous underwater vehicle to investigate, the robot suddenly went silent and was never heard from again, scuppering the team's attempts to find the ship.
Efforts to find out what happened to the robot were then hampered by encroaching sea-ice.
"To finally locate the Endurance on the seafloor would require favorable sea-ice conditions in the central western Weddell Sea, including the presence of wide (open water) leads," said Dr Christine Batchelor from the Scott Polar Research Institute (SPRI).
"In addition, a two-ship operation may be needed to break ice and successfully launch and recover an autonomous underwater vehicle."
In other words - finding the Endurance is likely to prove challenging even under ideal conditions.
"It is a shame the 2019 search failed in their attempt to locate Endurance's wreck as they had the best ice conditions seen in the past 17 years," said oceanographer David Mearns.
"This proves my long-held contention that a 'single-ship' expedition is too risky, even with good ice conditions, and that the key to finding Endurance lies in a different approach."
Source: BBC News | Comments (5)
Tags: Shackleton