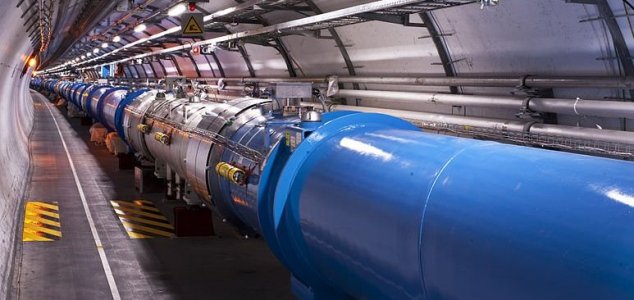 What will the upgraded LHC discover ?

Image Credit: CC BY-SA 3.0 Maximilien Brice
The upgrade will significantly boost the facility's potential to make groundbreaking new physics discoveries.
Not content with discovering the Higgs Boson, the scientists behind the world's largest and most powerful atom smasher have not given up on their efforts to unravel the secrets of the universe.
This latest upgrade, which is set for completion in 2026, will enable researchers to collect much more data than is currently possible by increasing the number of proton collisions by up to ten times.
The improved structure will be known as the High-Luminosity LHC.
"The HiLumi project will allow us to get a lot more out of the LHC than we have been able to get so far," said theoretical physicist Professor John Ellis.
"It's going to enable us to probe much deeper into the history of the Universe, look at very rare processes and study particle physics in much more detail than the regular LHC."
Source: BBC News | Comments (8)
Similar stories based on this topic:
Tags: Large Hadron Collider