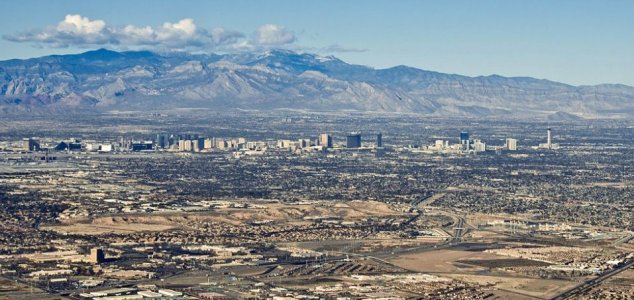 The anomaly allegedly saw time slow by 20 microseconds.

Image Credit: CC BY-SA 2.0 Bert Kaufmann
Paranormal investigator Joshua Warren claims to have found evidence of the anomaly to the north of Las Vegas.
Warren, who starred in the Travel Channel's Paranormal Paparazzi TV series, has been using a bit of kit known as a differential time rate meter to measure the rate of time around Southern Nevada.
Developed by Silicon Valley engineer Ron Heath, the device is connected to a 100-foot cable with a special sensor that transmits a signal which should travel at the same rate of time at any given place.
The alleged 'time warp' showed up just north of Las Vegas in the Mojave Desert.
According to Warren, its existence defies the laws of physics.
"That shouldn't happen unless there is some kind of unknown technology being tested nearby that would influence the environment, or if there are naturally places around planet earth that actually sort of flicker once in a while, that warp a little bit," he said.
His next move will be to continue investigating the area in an effort to identify the cause.
Whether he really has found something anomalous however remains a matter open to debate.
Source: Tech Times | Comments (23)
Tags: Time Warp