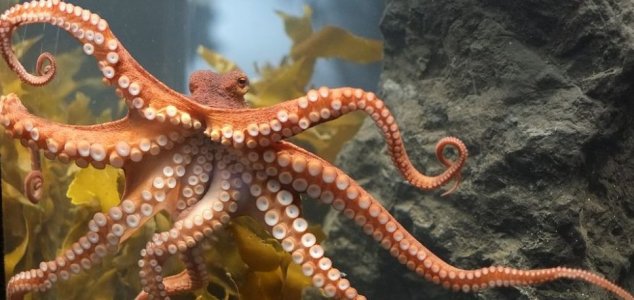 Let's hope his successor has better luck.

Image Credit: PD - Pseudopanax
An octopus that has been attributed with correctly predicting World Cup results has been killed for food.
If there's one thing that we are guaranteed to see during the FIFA World Cup, it's claims of animals - whether it be pigs, dogs, ferrets or octopuses - correctly predicting the result of each game.
One of this year's biggest non-human stars was Rabio the oracle octopus - a cephalopod caught off the coast of Japan who, upon being placed inside a tank with three boxes representing the three possible results of a match (win, lose or draw), has correctly predicted the result several times.
According to reports, Rabio managed to pick the correct boxes for the Japanese team's win against Colombia, its draw with Senegal and also its defeat to Poland.
Sadly, though, the one thing the eight-legged psychic didn't see coming was its own demise.
Just prior to Japan's defeat to Belgium on Monday, poor Rabio was sold as seafood at the local market and has since ended up becoming someone's dinner.
Despite this, the man who caught him remains optimistic about the future.
"I hope Rabio's successor will accurately tip the results of all games," he said.
Source: The Guardian | Comments (17)
Similar stories based on this topic:
Tags: Octopus, World Cup