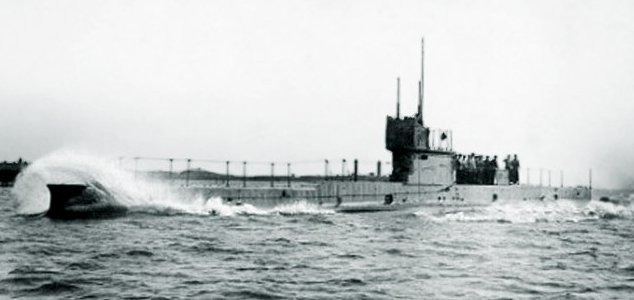 The HMAS AE1 off the coast of Portsmouth, England.

Image Credit: Donor J. Kelly
Researchers have finally determined what caused the destruction of the HMAS AE1 back in 1914.
The first ever wartime loss for the Royal Australian Navy, the ill-fated submarine disappeared without a trace off the coast of Papua New Guinea along with all 35 members of its crew.
It wasn't until 2017 that the vessel's wreckage was finally discovered off the Duke of York Islands.
Now following a detailed analysis of the wreck, experts have concluded that what ultimately brought about its demise was a ventilation valve in the hull that had been left open when it dived.
The resulting implosion would have killed the crew instantly.
It isn't clear however whether the open valve was due to a mechanical malfunction or human error.
The findings have helped to bring closure to some of the crew's surviving family members.
"We feel that our men have been brought home, to be remembered with their shipmates," said Vera Ryan, niece of Engine Room Artificer 3rd Class Jack Messenger.
Source: The Guardian | Comments (1)
Similar stories based on this topic:
Tags: Submarine, Australia