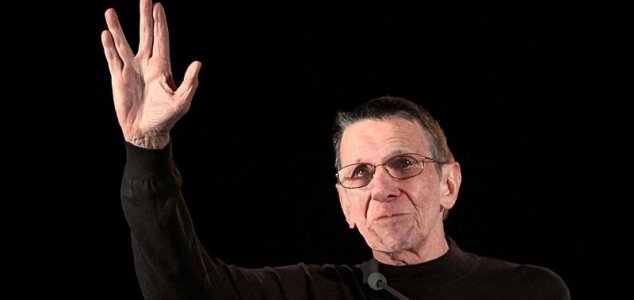 There really is a planet Vulcan... sort of.

Image Credit: CC BY-SA 2.0 Gage Skidmore
The new planet is located in the same star system as Spock's home world in the 'Star Trek' universe.
Situated a mere 16 light years away, the planet, which is twice the size of the Earth, orbits a star known as 40 Eridani A which happens to have strong ties to the popular science fiction franchise.
Its significance stems from the work of British author James Blish who in 1968 declared in his book
Star Trek 2
that 40 Eridani A is the star around which the planet Vulcan orbits.
Legendary
Star Trek
creator Gene Roddenberry later doubled down on this idea in the 1990s when he wrote that the Erdiani system would be the ideal place for Spock's home world.
"Presumably, Vulcan orbits the primary star, an orange main-sequence dwarf of spectral type K1... Two companion stars - a 9th magnitude white dwarf and an 11th magnitude red dwarf - orbit each other about 400 astronomical units from the primary," he wrote.
"They would gleam brilliantly in the Vulcan sky."
The planet itself, which is the closest super-Earth that orbits a Sun-like star, was picked up by the Dharma Endowment Foundation Telescope (DEFT) in Arizona.
"Spock served on the starship Enterprise, whose mission was to seek out strange new worlds, a mission shared by the Dharma Planet Survey," said study co-leader Gregory Henry.
Source: Tech Times | Comments (3)
Tags: Vulcan, Planet, Star Trek