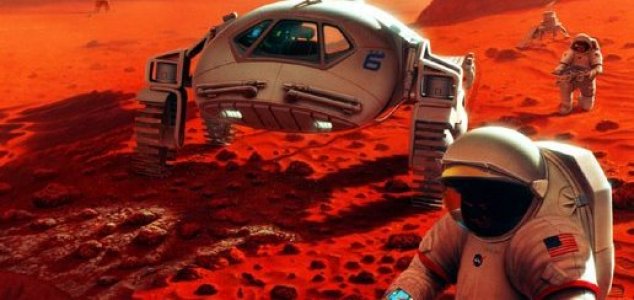 Radiation is still a major concern for astronauts.

Image Credit: NASA/Pat Rawlings
Scientists have calculated the minimum level of radiation that an astronaut will be exposed to on a trip to Mars.
There is certainly no denying that journeying to other worlds is a seriously risky business.
While the astronauts on the space station are afforded some protection from the Sun's radiation thanks to the Earth's protective magnetic field, the first humans to venture to Mars will have disturbingly few options available when it comes to avoiding a potentially lethal dose.
Some studies have even suggested that journeying to Mars at all may be a death sentence with astronauts receiving several times the survivable dose of radiation over the course of the trip.
Now though, thanks to new data from ESA's ExoMars orbiter, it has been revealed that radiation exposure levels during a round trip to Mars may not be quite as bad as previously thought.
In total, scientists claim, astronauts can expect to receive as little as 60 percent of their maximum recommended career radiation exposure during a trip to Mars that takes 6 months both ways.
While this is still a lot, it is at least survivable, meaning that such a trip may be genuinely achievable.
Source: Engadget | Comments (12)
Similar stories based on this topic:
Tags: Mars, Radiation