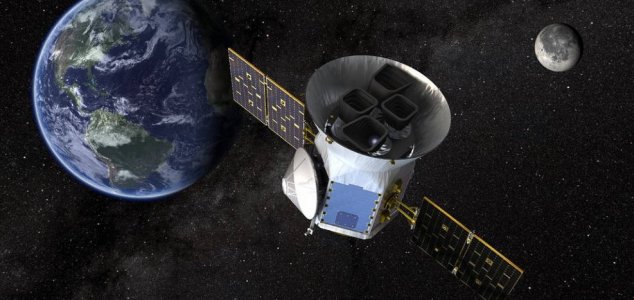 What will TESS find over the coming years ?

Image Credit: NASA
A mere two months after beginning operations, NASA's TESS spacecraft has found two new extrasolar worlds.
Designed to carry on where the Kepler Space Telescope left off, the Transiting Exoplanet Survey Satellite (TESS) launched in to space back on April 18th and officially began operations in July.
Now according to NASA, it has already managed to pick up two exoplanet candidates.
The first, which orbits a star called Pi Mensae, is approximately 60 light years away, has an orbital period of only 6.3 days and is believed to have a density similar to that of liquid water.
The second, which has an even shorter orbital period of 11 hours, is around 49 light years away.
It's a great start for the TESS spacecraft which, over the course of two years, will examine 400 times more of the night sky than any mission that has come before it.
"The team is excited about what TESS might discover next," wrote MIT astrophysicist Sara Seager.
"We do know that planets are out there, littering the night sky, just waiting to be found."
Source: Popular Science | Comments (0)
Tags: Exoplanet, TESS