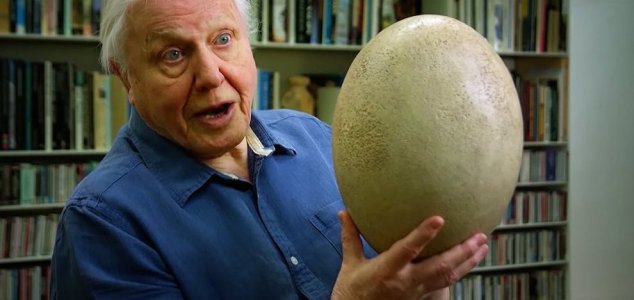 Elephant bird eggs were gigantic.

Image Credit: YouTube / BBC Earth
A gargantuan species of ostrich-like elephant bird from Madagascar was thought to the largest that ever lived.
This huge bird, which disappeared a mere 1,000 years ago, stood 3 meters in height, weighed in at almost a ton and survived on an entirely vegetarian diet.
Its name - Vorombe titan - literally translates to "big bird" in Malagasy and Greek.
The species was formally recognized as the largest bird to ever live following research carried out by scientists at the Zoological Society of London (ZSL) who studied hundreds of elephant bird bones in an effort to determine once and for all which of them was truly the biggest.
Contrary to previous research, it was found that Vorombe titan, which was first described by British scientist CW Andrews back in 1894, was in fact its own distinct species.
The previous record holder was another elephant bird called Aepyornis maximus.
Exactly what it was that caused this titanic creature to go extinct however remains unclear.
Source: Independent | Comments (4)
Similar stories based on this topic:
Tags: Big, Bird, Elephant