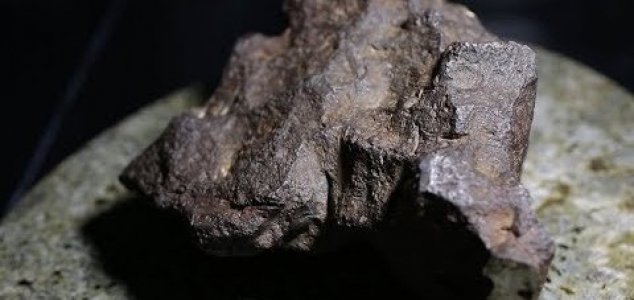 This is not just any ordinary doorstop.

Image Credit: YouTube / Central Michigan University
A rock used to prop open a door for more than 30 years has been identified as a rare type of meteorite.
The owner of the space rock, who wishes to remain anonymous, originally acquired it from the previous owner of a farm that he had purchased back in 1988.
It had reportedly fallen on to the property during the 1930s and, according to the story, had still been warm when it was dug out of the crater.
It wasn't until he asked Mona Sirbescu - a geology faculty member in earth and atmospheric sciences at Central Michigan University - to take a closer look that he realized just how valuable it actually was.
After examining the rock under X-ray fluorescence, De Sirbescu immediately realized that it was something special - a rare meteorite consisting of 88% iron and 12% nickel.
"It's the most valuable specimen I have ever held in my life, monetarily and scientifically," she said. "Just think, what I was holding is a piece of the early solar system that literally fell into our hands."
The space rock has been named the Edmore meteorite after the place at which it was found.
The Smithsonian Institution in Washington DC is now looking to purchase it for a sizable sum.
Source: BBC News | Comments (5)
Similar stories based on this topic:
Tags: Meteorite