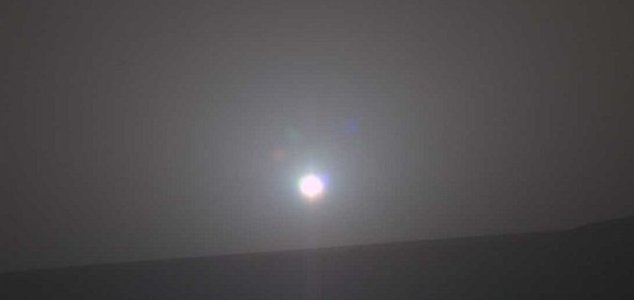 The piece musically represents the Sun rising on another world.

Image Credit: NASA
The haunting musical creation was algorithmically produced to celebrate 5,000 Martian sunrises.
The piece, which is based on a photograph taken by NASA's Opportunity rover, was put together by analyzing the brightness and color information of each individual pixel.
A computer algorithm was then used to assign a pitch and melody to each one.
The slower, quieter harmonies of the piece represent the dark background of the image while the higher-pitched sounds represent the bright disc of the Sun.
Entitled
Mars Soundscapes
, the music will be officially revealed on November 13th.
You can hear it for yourself in the video below.
"We are absolutely thrilled about presenting this work about such a fascinating planet," said Dr Vicinanza, Director of the university's Sound and Game Engineering (SAGE) research group.
"Image sonification is a really flexible technique to explore science and it can be used in several domains, from studying certain characteristics of planet surfaces and atmospheres, to analysing weather changes or detecting volcanic eruptions."
Source: Cambridge Network | Comments (5)
Similar stories based on this topic:
Tags: Mars, Sunrise